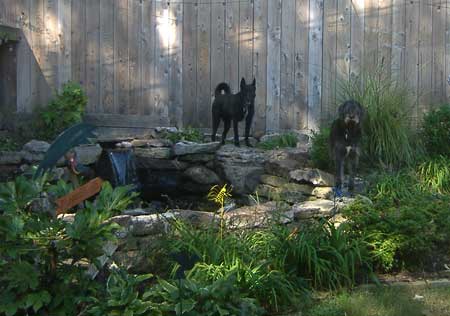 Merry Christmas. I hope these pictures of Meg Ellen are clear enough for you to see how well she is doing. One of them shows me holding her and rubbing her neck and she is grinning and showing her teeth. I did not spend as much time this year getting pictures of her. Looking back over them I realized that my picture taking was too much tornado damage and not enough on my wonderful pets. Meg Ellen is such a sweet girl and she absolutely loves me. I love her so much. Notice how much of the tan undercoat of her hair is showing through the black.
I'll try and get better ones in 2010. She's been good for me and Grover loves her as much as I do.
I am so glad we have her. Thanks for all you do to help the homeless animals in our community.
Merry Christmas.
Pat
Southaven, MS