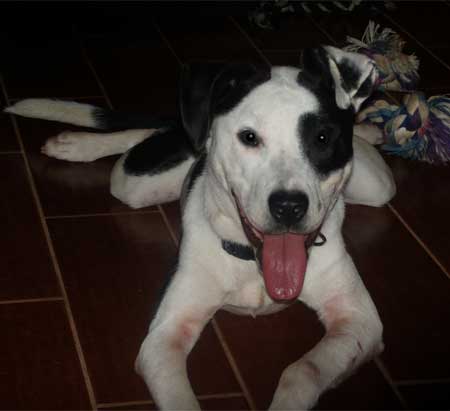 Dora loves to play fetch. She is a toy hoarder and she is a talker. When she walks into a room, if you don't look at her, she will howl to get your attention. Very cute. She sits, and we are working on "down". She gets along well with other dogs her size.
She is probably 18 months old. She is house trained, crate trained, and can walk up to 4 miles on the leash. She is getting better about not pulling when we walk.
She is spayed, up to date on shots and HW negative. She is currently taking Interceptor for heartworm prevention and is up to date on flea prevention as well.