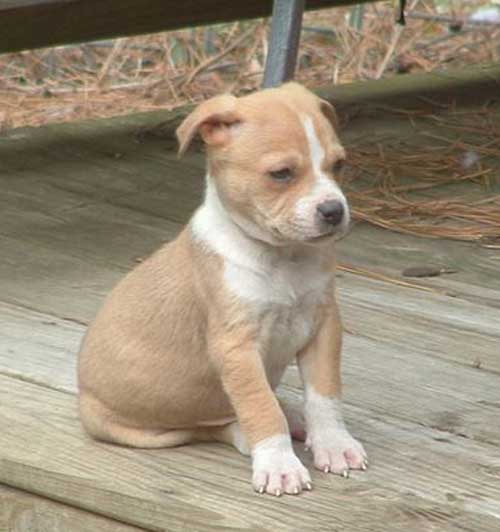 We have all been happily adopted. Please take a look at all the other dogs Guardian Angel Pet Rescue is helping! They all need help finding their forever homes, just like we did.
We were rescued from the Memphis Animal Shelter when we were a mere 2 weeks old.  We had to be bottle-fed because we had no mother.  We had just turned 6 weeks old and are full of love.  Boss Hogg and Roscoe P. Coltrane are the two bigger brindle puppies.  The smaller brindle is Luke Duke and the tan one is Bo Duke. We would love to find our forever homes.  At our foster home, we were around other dogs, cats, and kids.  So, we are ready for anything!
We have all been adopted to our forever homes. Just look at how cute we are in our pictures!