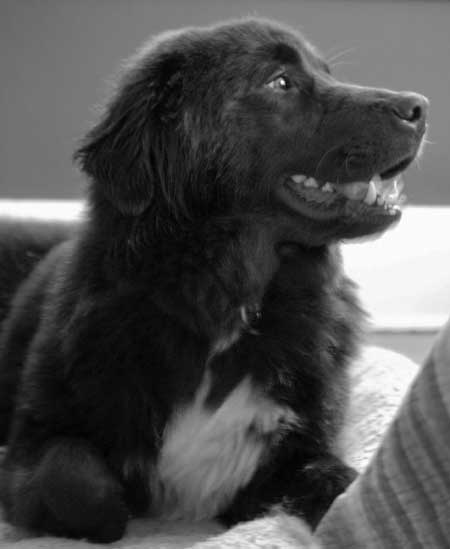 Bodhi is a Newfoundland possibly mix between 7 months and 1 yr old, weighs 55 pounds, is up to date on shots and heartworm negative.  He is extremely sweet, probably the sweetest, most gentle dog I have ever met; which is saying a lot since we have rescued 1000's of dogs so far.  Bodhi was walking in and out of rush hour traffic on Colonial between Spottswood and Park Ave, looking for food and not paying any attention to the cars speeding down the road.  After six other cars and I almost hit him, I got out and called him to me, asked him to sit and he did.  Bodhi waited for me to get a leash out of my car to put on him so we could walk up and down the street knocking on houses asking if anyone recognized him.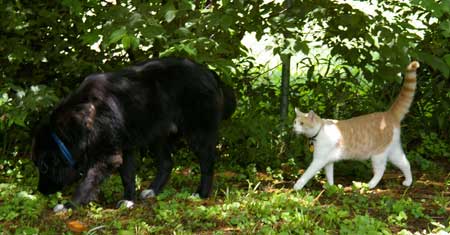 Of course, he had no collar, microchip and no one recognized him but he was glad to meet all of the neighbors and never quit wagging his tail.  One man told me I should call the dog pound and Bodhi darted off the porch but stopped when I asked him to.  I was in very high heels and a dress walking him on uneven, severely cracked concrete and he never pulled on the leash; he just wanted to walk right next to me and touch me while he walked.  He rides in the car well, is friendly to everyone he meets and is full of personality.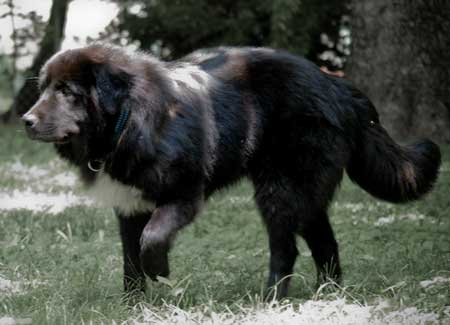 After spending a few nights in boarding Bodhi moved to a wonderful foster home, where we discovered he is even cooler than we originally thought.  Bodhi is crate and house trained; this guy doesn't even need a doggy door-he opens the back door (when not locked) lets himself and the other dogs outside when they need a break.  Bodhi rode in his foster mom's back seat on the way to get groomed and decided he enjoyed sitting in her son's booster seat.  I can only imagine how great the picture of a huge dogging sitting in a little booster seat like a child would have made!  Bodhi is currently in a foster home with 3 other dogs, 3 cats and a 6 year old child-he loves all of them.  He is looking for a new foster home or forever home ASAP though-one of the cats is stalking and beating him up.  We think Bodhi possibly lived outside and has some skin allergies.  He is missing a little hair on his shoulder area and taking an antihistamine which seems to be helping the problem.
Ohh and his name is from the Bodhi tree in India, it's the tree Buddha sat under until he gained enlightenment and the leaves are heart shaped; it's fitting, he seems very calm, patient and has a big heart.  So, if you are looking for a ONE OF A KIND PUPPY that will grow to be an even bigger, cooler dog then you have found him!!