Violet is a 5-6 year old female Chow mix who was rescued from Tipton Animal Shelter.  She had eight puppies that we also rescued that were sick.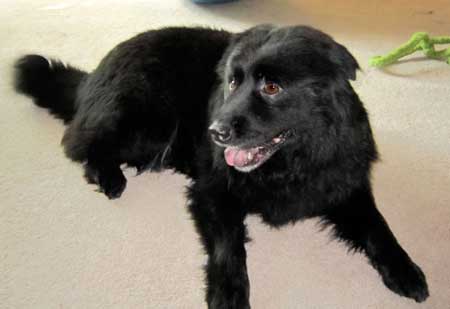 Violet is a very sweet, gentle, loving girl.  She is housebroken and gets along with all dogs, big and small.  Violet is also great with all people, big and small.  Violet did have heartworms, but has since been treated and
is testing negative now.  She is up-to-date on vaccinations and is spayed.  If you are looking for a gentle, low-maintenance companion for your home – Violet is the one.