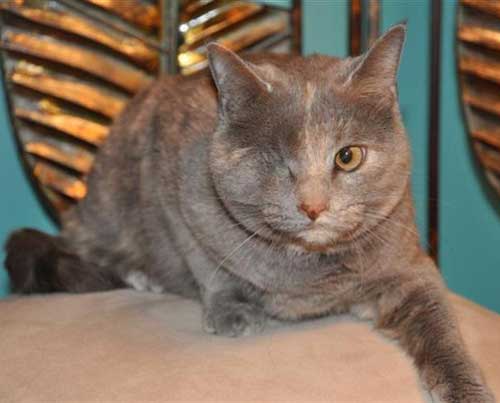 McKenna is a very sweet loving cat. She is approximately 2 years of age. She loves to be played with & petted.  She would make a great pet for
anyone. She lost her eye last year due to an eye infection that just kept getting worse and worse no matter what treatment our vet tried.
Eventually her eye got an ulcer and we couldn't stop it. The vet tried to save her eye with a skin flap but decided during the surgery that it
was best to remove it.  McKenna does not seem to have any problems at all dealing with one eye. She is the littermate to Brooklyn, a black cat
listed  on this page, & they have been together since birth.